Alarms are an important element in keeping your premises safe. We offer fire alarms, as well as burglar and unauthorized entry alarm, wired or wireless, to meet the customer's needs in every possible scenario.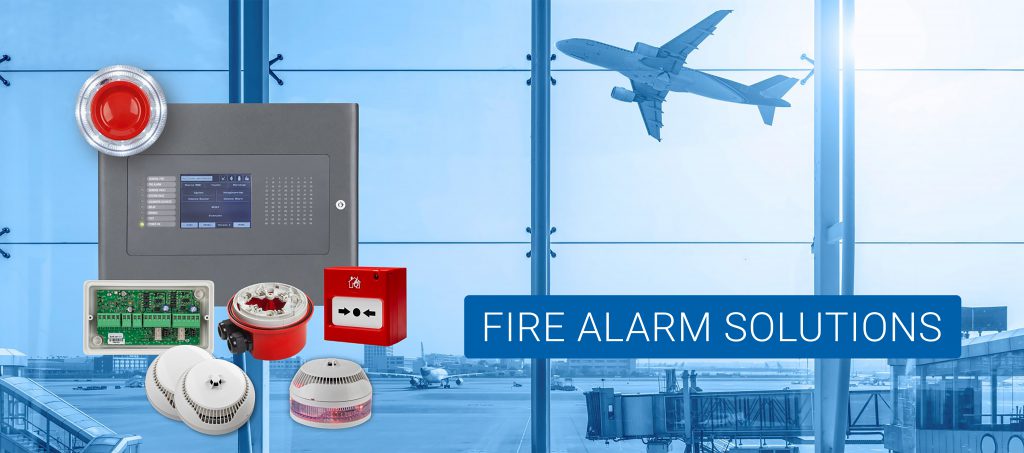 RATECH designs, installs, and maintains anti-theft and unauthorized entry alarm systems that combine advanced sensor technology with software and applications that allow monitoring of people, critical buildings and assets at any time and from any location. Our alarm systems adapt to any customer requirement, can be integrated with other security systems and are a very effective tool in protecting property and preventing property losses.
RATECH designs, installs, and maintains fire alarm systems and smoke detectors of various technologies. These systems detect and sound the alarm for any anomaly, minimizing damage and loss to people, by combining detectors with digital panels that locate the exact source of the fire.
RATECH also has experience in using high-precision thermal cameras for fire avoidance in critical infrastructure.
Wireless alarms offer complete solutions through mobile applications, panels, sensors and accessories, such as PIR detectors, door/window contacts, smoke detectors, flood detectors, sirens, but also wireless amplifiers, which guarantee safety of your environment.
Cable alarms consist of controllers and detectors and are widely used in small and medium commercial premises, shops, villas and residential apartments.